Not so much time have passed since the world's most famous designers represented their 2018 fashion collections. We in World In Leather are sharing 10 latest shoe trends with our subscribers.
1. Shoes with high square heels
Shoes with high square heels are one of the most popular trends of 2018. The main difference between this model and stilettos consists in steady heels which make shoes with square heels more cozy in use. Suitable model can make women's legs to look more fragile and elegance. As an alternative choice cone or trapezoid heels are allowed.
2. Massive platforms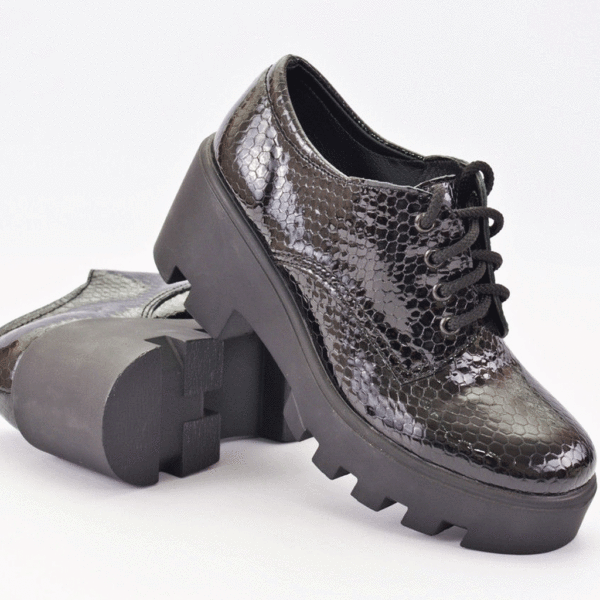 Massive platforms are represented in fashion collections of famous designers not for the first time. These models could have massive heels or wide platforms which let them look aggressively.
3. Closed shoes
During the last some seasons closed shoes were essential part of women's wardrobe. Just one thing has changed this time: closed shoes in men's style should be preferred now. Velcro fastener and shoelaces can be added to them.
4. Moccasins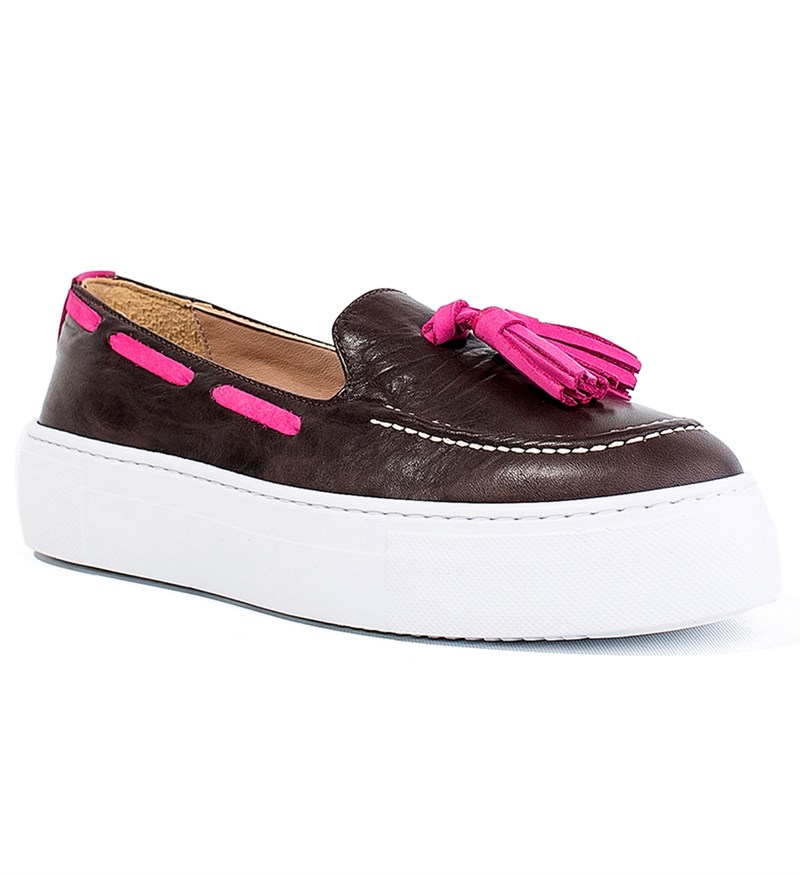 Women like this kind of shoes because of its flexibility and ability to fit in women's wardrobe. In 2018 designers recommend to select vibrant moccasins decorated with leather and shoelaces.
5. Slip-ons
Slip-ons are one of the best choices if you are looking for summer shoes. In 2018 slip-ons are still as popular as comfortable. There are a huge variety of shoes available for sale: single-colored or decorated with rhinestones and sequins.
6. Boots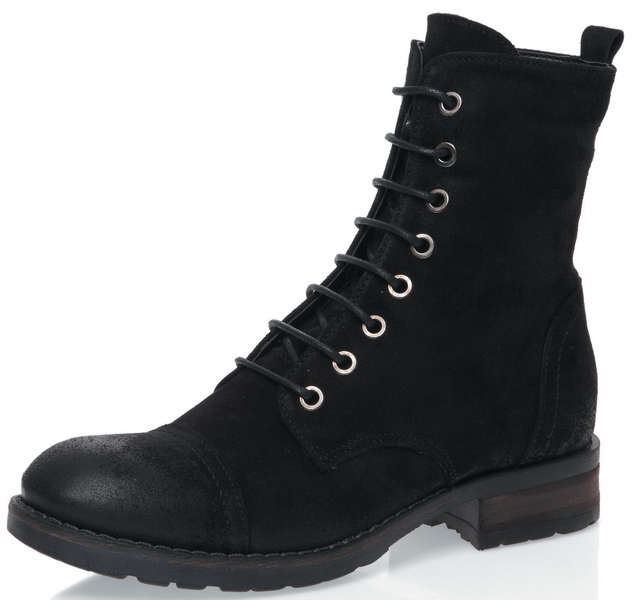 Boots are the best choice for rainy autumn or cold winter because they can provide you with warmth and high level of comfort as well as give an opportunity to choose suitable casual clothes to wear together. Most models have fur inside thanks to what they will not let your legs to get cold being so cozy and flexible at the same moment. Famous designers advise to choose black or brown boots instead of vibrant models. It is also recommended to buy shoes decorated with leather, fur or zippers which make them graceful.
7. Uggs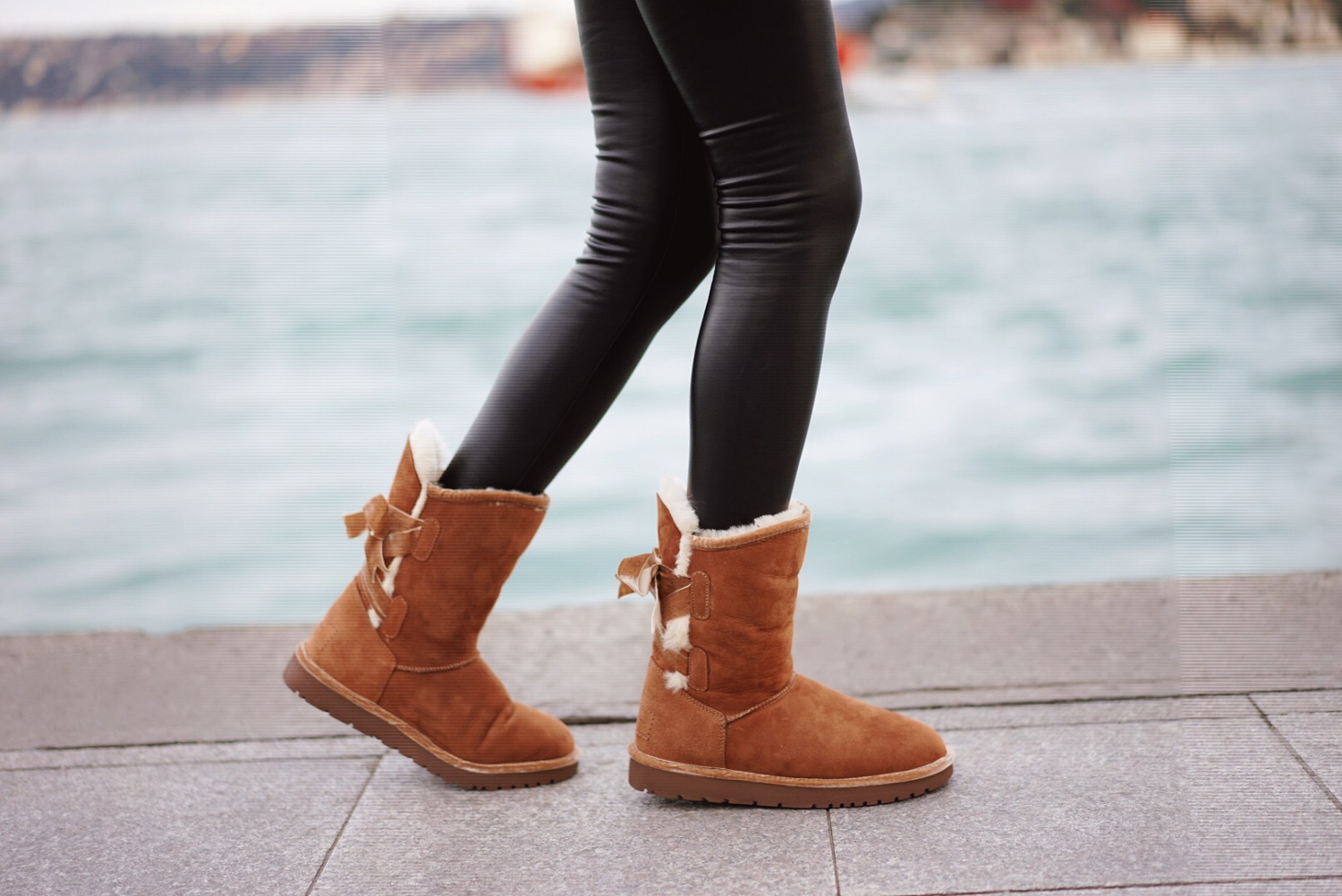 In 2018 uggs are still popular. Providing you with high level of comfort they are really warm and can help to make an awesome look. Uggs can be easily combined with a huge variety of clothes thanks to what this kind of shoes became so popular among women. Fashion uggs in 2018 can be classic or vibrant colored as well as decorated with fur, rhinestones and sequins.
8. Knee high boots
Knee high boots has become one of the most popular kinds of shoes in 2018. Famous designers has represented a huge variety of models that's why it is not so easy to select a suitable pair of knee high boots as you may think at first. Stocking boots is the most popular kind of knee high boots. They can be combined with feminine skirts and dresses.
9. Suede shoes
Despite people may say suede shoes are not handy to use and clean, they are still popular in 2018 because of perfect look. Roberto Cavalli, See by Chloe and Chanel fashion collections has made it clear that suede boots, uggs, knee high boots without unnecessary decorations are still one of the hottest trends of the season.
10. Street shoes from snake or crocodile skin
Animal prints are not so popular in 2018, but the snakeskin and crocodile shoes enough to be considered during the winter. Uncommon colors such as blue or pink should be preferred. Animal printed street shoes could be both high and low heeled giving women a free hand.
In conclusion we would like to add that we in World In Leather are sure that your pair of shoes should bring you comfort and light walk, even if it doesn't match season hottest trends' requirements. How do you think? Share your opinion in comments below.