Natural leather is a practical material which is unheralded during hot summer weather. Which things can easily change bomber jackets, leather trousers and skirts in summer and which clothes and footwear they can be combined with? World In Leather tells about 5 ways to wear made of natural leather clothes during hot season.
1. Choose sleeveless models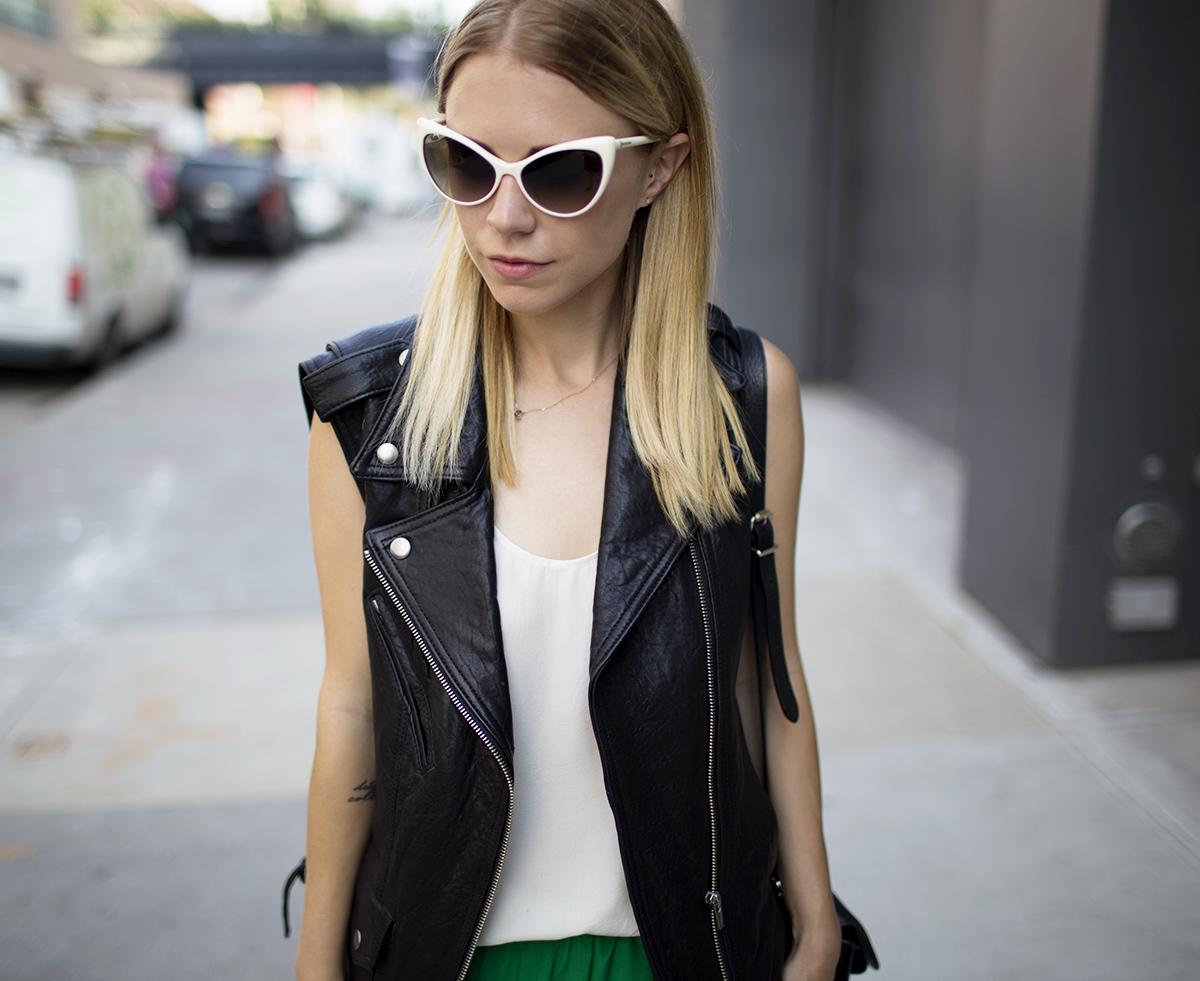 Sleeveless jacket will be a great choice during summer season. As an alternative, it is recommended to buy a short-sleeved blazer. Special focus should be made at right color selection. Try to avoid classic tones in summer and choose bright colors such as blue, red, green, pink or yellow instead.
Leather jacket can be easily combined with skinny jeans and short top. Sleeveless leather jacket will perfectly match with blouses, shirts and chiffon dresses. As for shoes, it will be suitable to combine sleeveless leather jackets with open-toe barefoot sleepers and sandals.
2. Wear bright colored clothes
You may wear black, brown or gray dressing during rest part of the year. Let yourself an opportunity to enjoy bright colors during summer making everyone being filled with admiration for your outstanding look at the same moment. You may choose every color you want such as deep green, yellow, red, indigo or pale pink.
3. Use combined wearing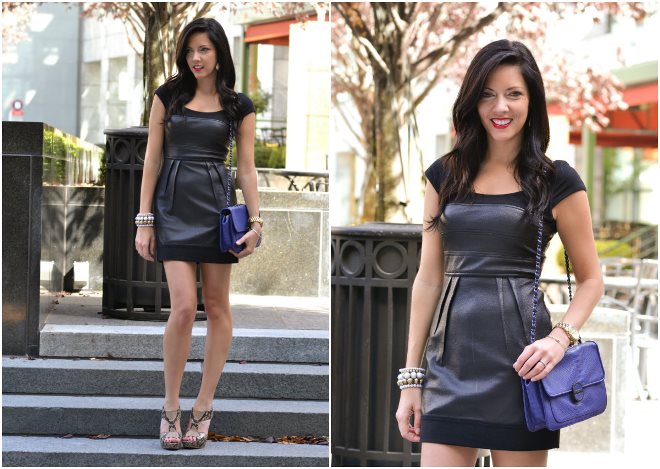 If you pretty sure that leather skirt or jacket is not suitable wearing for summer, try to variegate your wardrobe with clothes which have natural leather inserts. Such kind of dressing will be perfect as for office, as for a walk with girls or a boyfriend.
4. Wear mesh closing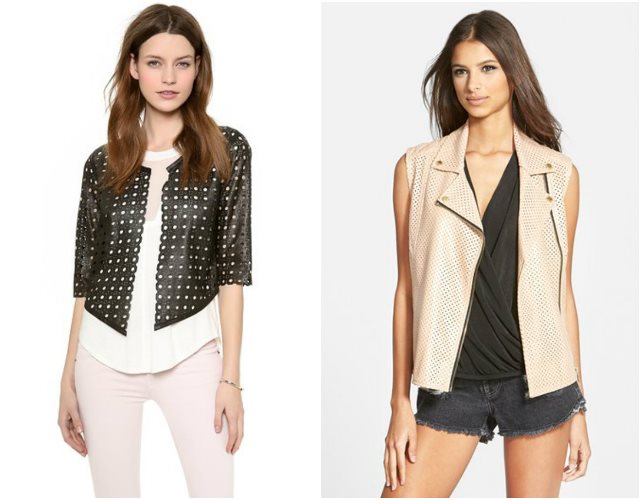 Leather mesh closing will give you an opportunity to create an awesome and womanly look. But you should remember that such kind of dressing needs to be combined with correctly chosen clothes in order not to have an awkward look. Avoid printed, decorated, multi-colored clothes, and gaudy accessories focusing on natural fabric goods. It is recommended to combine mesh closing with sole-colored shorts and woven top.
5. Replace leather with suede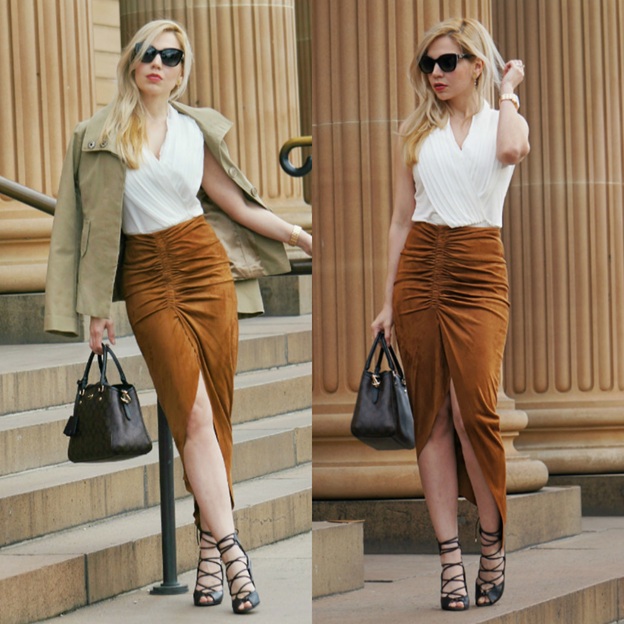 Natural suede can become a great alternative to leather things. This material is lighter and it can be easily combined with silk, chiffon or linen dressing. As for colorings, it is better to prefer stone, cream or light pink models.
Do you find this article useful? Share your opinion via comments below.